Struggling to get a mortgage as a crunch hits first-time buyers and banks say they are rushed off their feet?
It's mayhem in the mortgage market at the moment due to a paperwork backlog at banks and pent-up demand from the lockdown.
Lenders are making changes to their home loan deals with little or no notice to limit the amount of business they take on.
So that cheap rate you were eyeing up could quite easily be gone tomorrow. Or the terms and conditions may change suddenly, meaning you no longer qualify for a loan you thought had been secured.
Here are four other places to turn if you are caught up in the chaos…
SMALLER LENDERS
Lloyds, NatWest, Barclays, Santander, TSB and most recently HSBC have all pulled out of the market for mortgages with a deposit of 10 per cent or less, hammering first-time buyers.
The good news is that smaller regional building societies may be able to help.
BANK OF MUM AND DAD
Popular mortgage deals that allow parents to help their offspring on to the ladder are being cut back too.
But the Bank of Mum and Dad isn't entirely closed.
After Lloyds shut its Lend a Hand mortgage to new applicants, the main mortgage designed for parental help is Barclays' Family Springboard deal. This allows a family member or friend to put at least 10 per cent of the purchase price in a savings account with the bank in place of a deposit.
But some are limiting the amount of outside help allowed. Nationwide recently changed the criteria for gifted deposits, so borrowers who want a 90 per cent loan-to-value mortgage can only be given 25 per cent of the deposit, meaning they have to provide the rest themselves.
 TRY A LIFETIME MORTGAGE
For the over-55s who are retired or approaching retirement, an alternative option is a so-called retirement interest-only mortgage. With these deals, the eventual sale of the property can be used as the repayment strategy.
Lenders assess whether you can afford the loan on the cost of paying the interest only in retirement, as opposed to a repayment deal where you have to pay back some of the capital each month.
The downside is that if it's a joint application, lenders have to decide whether, after one partner dies, the surviving partner would be able to support the mortgage from the remaining income.
This is a major decision and one that shouldn't be taken likely and it is essential that if you're considering this, you should obtain independent financial advice.
…OR LET THE CHAOS PLAY OUT
Mortgage rates are expected to remain at current levels for some time – but house prices may not.
Many experts believe that while prices are heading up at the moment, there could be a fall back when the stamp duty holiday ends in March next year.
Remember, if you are buying and selling at the same time, then a fall in the market is likely to impact both ends of the deal.
So you may be no worse off if you wait – and find it easier to borrow the amount you need for your next mortgage.
A MORTGAGE ADVISER ON YOUR SIDE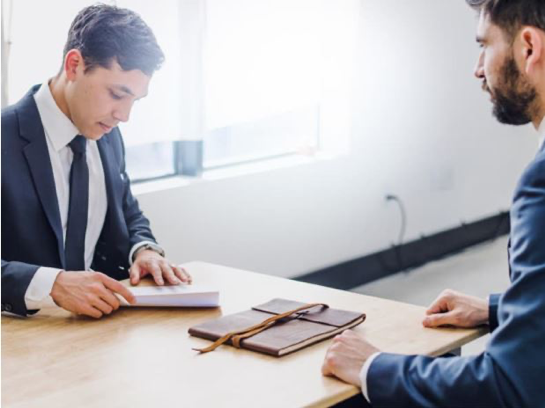 With banks launching and ditching mortgage deals on an almost daily basis, a mortgage adviser can really prove their worth.
Not only do they often get tipped off in advance when a deal is about to be pulled, they are clued up on the specific criteria that each lender will look for in your mortgage application – and can stop you wasting time. Advisers will also have a good idea how stretched a bank's mortgage department will be, helping you avoid disappointment when demand is high.
USING AN ADVISER CAN MAKE ALL THE DIFFERENCE
Our aim is to find you the mortgage that is most suitable to your needs, circumstances, and preferences. Buying or re-mortgaging a property can be a huge decision. It is essential that you receive the most appropriate advice from start to finish.
At Markland Hill Wealth we are independent which means we're not tied to a limited panel of lenders and have access to the 'whole of the market' to get you the most appropriate mortgage product for your circumstances.
As well as having access to all the High Street Lenders, we also have access to Broker exclusives with the High Street Banks and Specialist Lenders that you cannot access directly.
For an initial free, no obligation consultation, contact the team through www.marklandhill.com with the subject 'Mortgage' and we will get in touch with you in the near future to search the whole market to find a mortgage that best matches your needs and your budget.
Your home may be repossessed if you do not keep up repayments on your loan.
Markland Hill Wealth is a trading style of UK Investment Solutions Ltd (no 09305214). UK Investment Solutions Ltd is authorised and regulated by the Financial Conduct Authority (reference 830162). Any marketing material, including our website, is for information purposes only and cannot be relied upon as constituting financial advice.