 Regionally and Markland Hill Wealth
Regionally is an innovative new investment platform designed only for professional investors, HNW individuals, and institutions and working only with established SME companies based in the UK regions.
Regionally was founded by Justin Urquhart-Stewart, co-founder of 7IM and Jim Odell, responsible for a career spanning from Tata Consultancy Services to Accenture. The Regionally platform has streamlined traditional investment processes and combined the wealth of investment and technology knowledge from the team with innovative technology design within the platform.
London attracts over 50% of the deals completed in the UK, more than the rest of the UK regions combined. Regionally aims to be the missing element of the financial plumbing, by bringing together these regional businesses with nationwide and global investors.
The platform offers direct solutions to ensuring a quality service and interaction with our businesses for our investor members. Not only does the platform facilitate a transformative way to invest, with the ease and convenience of an online environment, but it incorporates innovative ways of streamlining the process of investment from the start with due diligence to the finish, with thorough continuous reporting to investors across the platform.
Regionally's platform is designed specifically for non-retail investors and HNW individuals, by offering features such as cross platform negotiation and the opportunity to apply for available governance positions.

Working with Markland Hill Wealth
Markland Hill Wealth is a regional partner of Regionally's, connecting our knowledge of the local area and network of investors and companies seeking investment that fit the Regionally criteria. As a partner of Regionally's, we represent them in the North West of the UK, ensuring that Regionally can facilitate regional companies to grow in place.
Based in the Northern Powerhouse, we're well aware of the wide range of successful businesses from the many financial services intuitions in our cities, manufacturing industries and rural trades throughout the regions, and the multitude of entrepreneurs who are ready to take the next step in their evolution.
Our role is to help bring them together with the many people who are looking to invest their money and would prefer to keep it in their community to strengthen local economies where possible.
As part of that process, we use our experience and expertise in preparing businesses to make sure that they're investment ready which helps them source the finance they require and gives investors peace of mind that the companies are on a sound footing.
Finally, our Relationship with Regionally extends to the collaboration of events and campaigns within the North West, all in aid of levelling up the rest of the UK to London.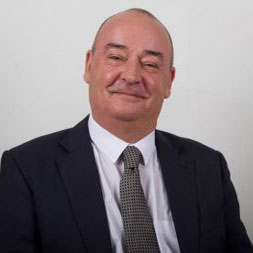 Markland Hill Wealth director David Atherton said of the partnership "We're delighted to be working with Jim and Justin and to have been appointed as a regional partner of Regionally representing them in the North West and are looking forward to connecting a network of investors with companies seeking investment that fit the Regionally criteria."
Regionally co-founder Justin Urquhart-Stewart said, "We're delighted to have Markland Hill Wealth involved as Dave Atherton and his team brings a huge amount of experience in both starting and funding businesses. As such Markland Hill Wealth will be a great benefit to both investors and investment-ready business owners alike."
Please speak to us to find out more about how you can join the Regionally platform as an investor member or as a business who is seeking investment to scale up to the next level.
Your investments made regionally!
Contact us for an appointment
It Only Takes a Few Minutes to Get Started