Regionally is welcoming investors onto the platform!

You may recall that earlier in the year, Markland Hill Wealth were appointed as a regional partner of Regionally.
Regionally was founded by Justin Urquhart-Stewart, co-founder of 7IM and Jim Odell, responsible for a career spanning from Tata Consultancy Services to Accenture. The Regionally platform has streamlined traditional investment processes and combined the wealth of investment and technology knowledge from the team with innovative technology design within the platform.
The team have the most exciting milestone yet to share, opening the Regionally platform up to investors means we begin truly funding our regional investment opportunities and rebuilding the UK regions.
We know many of you out there aren't investors yourselves, but nonetheless we're thrilled to share this news and hope you can all spread the word.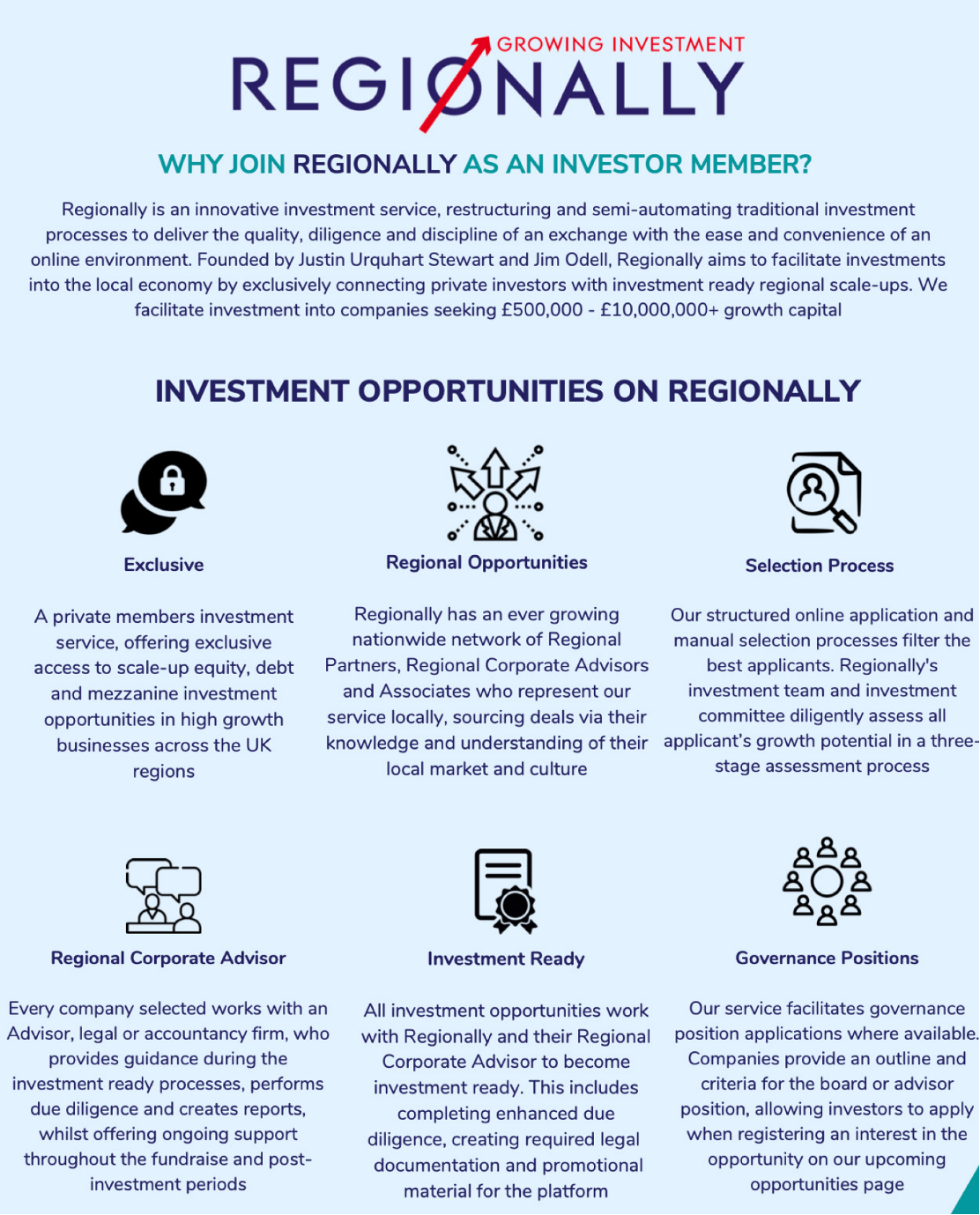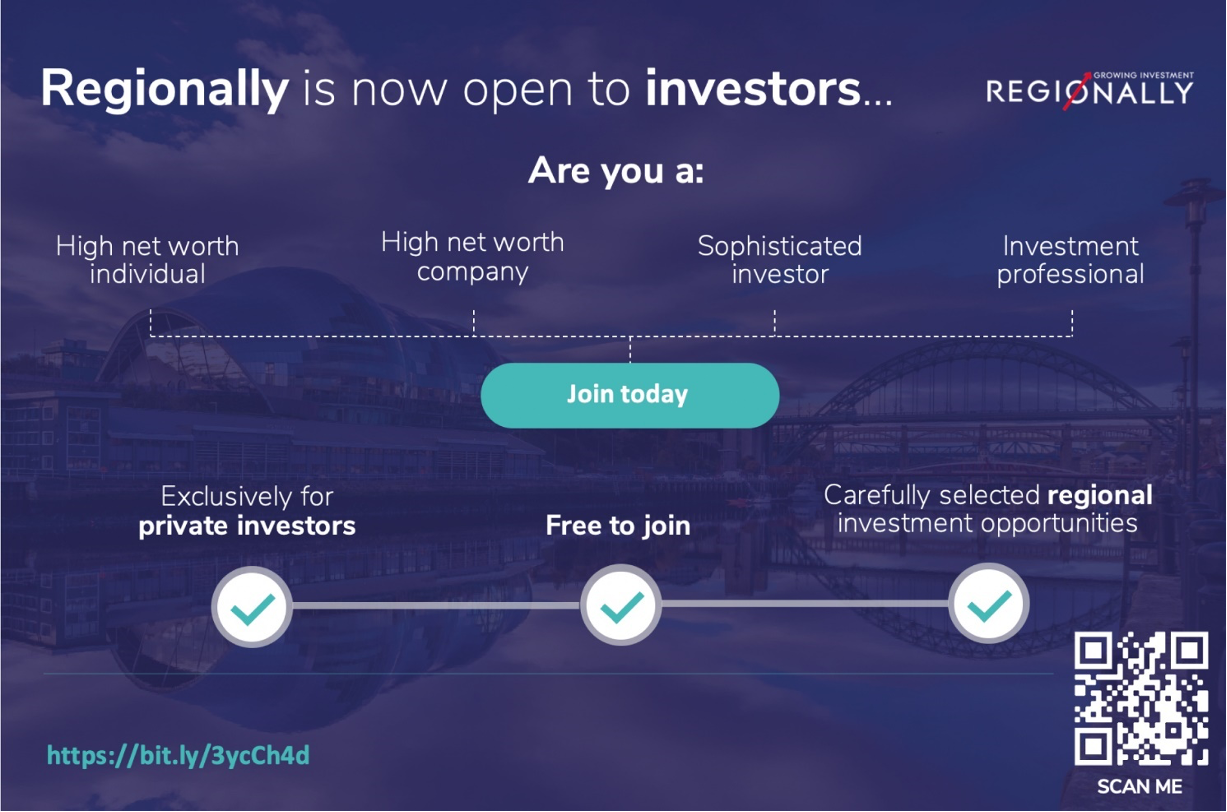 Markland Hill Wealth is a trading style of UK Investment Solutions Ltd (no 09305214). UK Investment Solutions Ltd is authorised and regulated by the Financial Conduct Authority (reference 830162). Any marketing material, including our website, is for information purposes only and cannot be relied upon as constituting financial advice.