Lancaster vs Liverpool head to head and a golden boot
As we continue to expand and our teams grow, our Executive Team recognise the importance of staff wellbeing across the organisation and appointed Rachael Flynn and Cieran Culligan as Staff Ambassadors. They undertook a staff survey as to what sort of organisation people wanted to be part of and as one of the outcomes was getting to know colleagues better, we arranged a 5-a-side football match between our Liverpool and Lancaster branches as a first step.
There had been a lot of banter beforehand with Lancaster viewed as the underdogs as they had fewer staff to choose from. With the challenge firmly issued, Lancaster arrived in sponsored full kit in Markland Hill Wealth colours.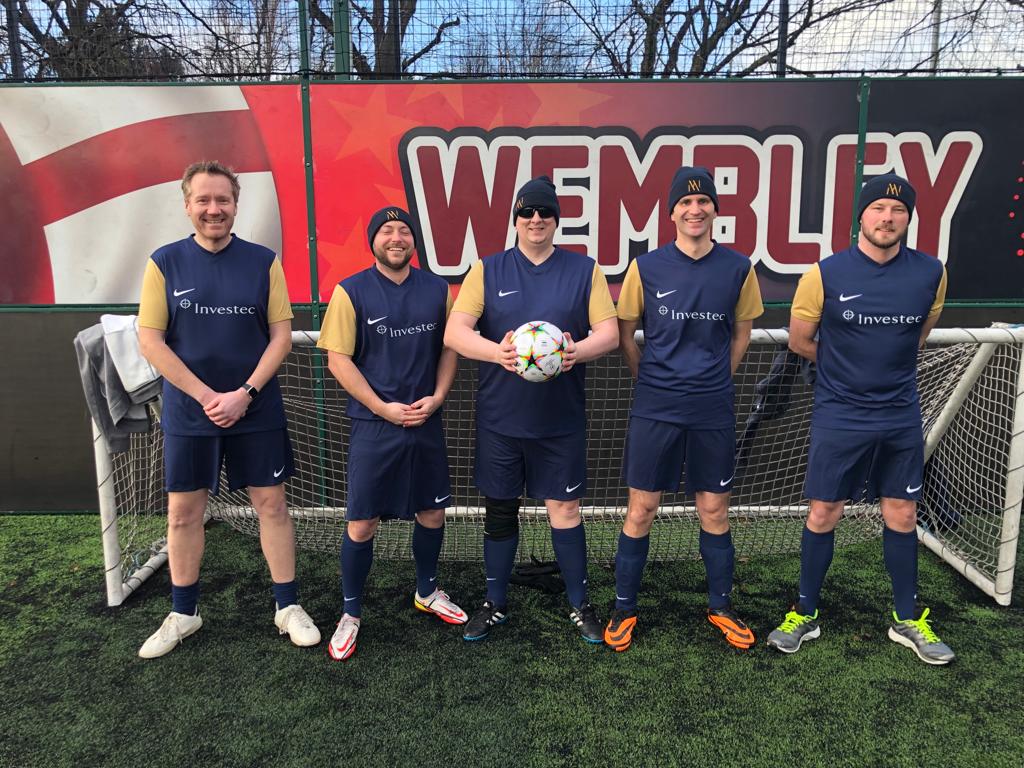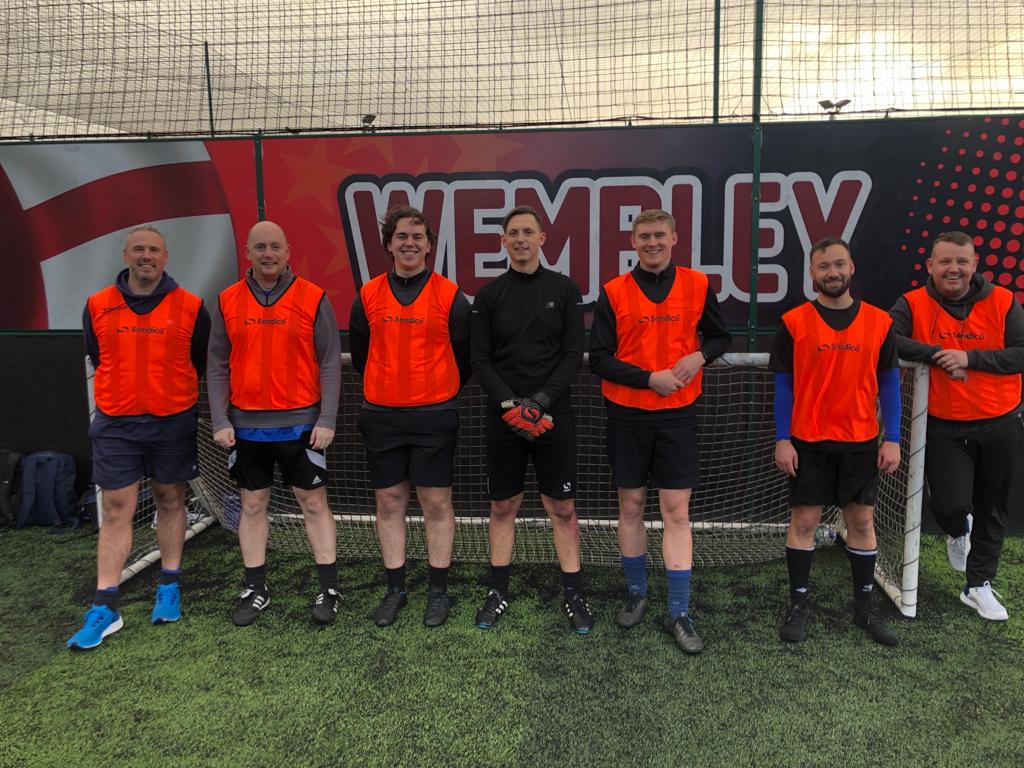 Our photos show the Liverpool and Lancaster teams which included members of the Executive Team, giving everyone the opportunity of giving them a good kicking.
The match was much closer than anticipated with Liverpool running out eventual winners by a narrow margin.
After the match we made the following awards.
Wes Lockley accepted the Winner's trophy on behalf of Liverpool.
There were several worthy contenders for Man of the Match with the award going to Lancaster's Tom Procter.
Winner of the Golden Boot for the most goals scored was Liverpool's Josh Brooks with Lancaster's "terrier" Tom Smith a clear winner of the Most Aggressive Player award!
It was a great day although we had to point out to Lancaster that away goals didn't count double.
Everyone is looking forward to the return leg in Lancaster later in the year.
Special thanks to Investec, Local Choice Lancaster and Shackletons of Bare for their support.
We plan to build on this with several other initiatives throughout the year. Next up is a company funded trip for all staff to attend The Ultimate Wellbeing Experience by Itsmental.