Britain is proud of its NHS. It recognises the pressure staff are under and applauds their sacrifice.
But the extra demand caused by the pandemic means unprecedented backlogs with over 5 million people waiting for routine operations and this is predicted to double.
BBC News ran a piece following the publication of a survey of more than 4,000 adults in the UK by charity Engage Britain.
The NHS makes people proud to be British but one in five has been forced to go private, suggests the survey.
Some complained of having to "fight for treatment", while others faced discrimination, the research by charity Engage Britain found.
Too many are "let down every day by our health and care services," said the charity's director, Julian McCrae.
NHS England said hardworking staff were reducing the backlog from the pandemic.
The researchers found 77% of the people questioned were proud of the NHS.
However, the nationally representative online survey also found:
21% had been forced to go private because NHS treatment was unavailable
25% said waiting times had harmed their mental health
28% felt they had to fight for treatment
Among people from ethnic minorities, 22% said they or a loved one had experienced racism when seeking treatment.
Overall, more than a quarter of those questioned felt their problems were not taken seriously, rising to 45% of women aged 18-34.
Prof Stephen Powis, national medical director for NHS England, said: "NHS staff have worked tirelessly over the pandemic, caring for 450,000 patients with the virus in hospital, which has inevitably had a knock-on effect on less urgent care and created a backlog, but staff are also now pulling out all the stops to recover services and help more people as they come forward for care."
Have you ever considered private health insurance?
The first thing is to know what's available to be able to make an informed decision.
Flexible Cover: Private Health insurance is designed to be flexible, with a range of options you can pick and choose from. That way you can create the cover at a price that's right for you.
Fast Access: You can remove the uncertainty of waiting lists by getting access to hundreds of NHS and private hospitals in the UK and the freedom to choose where and when you and your family are treated.
The ageing and growing population alone could mean we need another 17,000 hospital beds by 2022, creating a strain on the NHS (Kings Fund, 2016).
Latest Drugs and Treatment: There is often access to a wider range of drugs and treatment, including those which might not yet be approved for use or paid for by the NHS.
Choice of Consultant: Some policies give you the freedom to choose a consultant level specialist for a specific claim rather than a junior doctor or registrar.
They can provide advice and treatment for the most complex and challenging health conditions.
Over 1 in 10 NHS patients wait over 18 weeks to begin treatment (The Health Foundation 2019).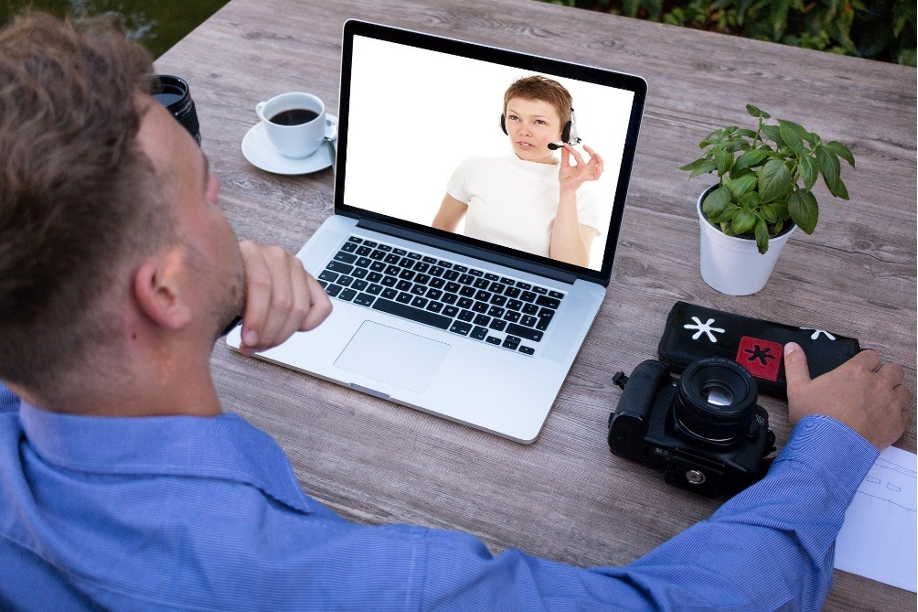 Video or Phone Consultations with an NHS-registered private GP:
Imagine being able to see a GP when it suits you, without even leaving the house?
Many policies offer an on-line GP service that fits around your life, not the other way round. Depending on availability, you can choose a time that suits you best and speak to a doctor wherever you are, by video or by phone. Book online or through an app and select a consultation time that suits you. Appointments are typically 20 minutes long, giving you plenty of time to talk about your health concerns.
The average waiting time to see a NHS GP in 2019 was 2 weeks (Pulse Survey August, 2019).
Advanced Cancer Cover and screenings: Right from the start, you will have access to a dedicated oncology team to support you through the process and help get the right treatment -whether in-patient or out-patient – and a high level of aftercare which typically include wigs and restyling, Mastectomy bras and external protheses.
According to Macmillan Cancer Support by the end of 2020, 3m people will be living with cancer.
This stark figure covers all age groups, however it highlights that anyone could be diagnosed with cancer at some point. Statistics like these highlight the importance of protecting yourself by making sure you have fast access to treatment, should you ever need it.
Mental Health Support: Mental health is important as it can have an impact on physical health. Adding the extra cover would include out-patient treatment on GP referral to a psychiatric therapist or psychiatric specialist. Some policies give access to wellness activities as part of a holistic approach and access to a Stress Counselling Helpline.
Optical, Dental and Hearing Cover: Optical, Dental and Hearing Cover combines three benefits into a single, high-value cover option. It's designed to help meet some of your most common healthcare costs, from routine check-ups and preventative care, to dental procedures and prescription glasses. It also contributes towards other significant needs like hearing aids and the costs of restoring appearance after dental accidents.
Therapies Cover: includes chiropractic treatment; osteopathy; chiropody/podiatry; acupuncture; homeopathy; and two consultations with a dietician following a GP or consultant referral.
Comfort and Privacy: A more relaxed, quieter and private environment to be treated, including single occupancy rooms and ensuites.
Affordability
If you think you can't afford private health insurance, then perhaps you haven't spoken to us lately.
There are a number of options available to provide cover in line with you budget, from taking a larger excess, just as you would do to reduce your car insurance premium, to tailoring your cover to what's a priority for you and your family.
Even basic policies give strong comprehensive cover but if any of the add-ons above are particularly important to you, we'll help you find the most competitive option.
There are Providers that reward you for leading a healthy lifestyle with discounts, cashbacks and free offers which is another way of offsetting the cost.
Some simple policies giving on-line GP access, dental and optical options start from as little as the price of a couple of coffees a month.
We've discussed the down-side of the pandemic and its impact on the NHS, but you may find yourself in a position where you have made savings through, say, working from home and it's worth considering if Health Insurance is now something you want to spend that saving on.
Summary
The final word goes to Mark Easton, Home Editor, BBC.
"Britain is proud to have its NHS. It recognises the pressure staff are under and applauds their sacrifice but the evidence suggests that too many patients and their families feel they are lost in an institution that doesn't have the time to listen.
The question raised by the research is whether public affection for the NHS model means that inadequate attention is given to what the 'S' stands for in the NHS."
How Markland Hill Wealth can help
Contact Markland Hill Wealth for an independent free review of your options. We will carry out a thorough review of your current circumstances and research the whole of the market to find a product that reflects your current financial circumstances and lifestyle.
Get in touch with the team through www.marklandhill.co.uk with the subject 'Health Insurance' and we will contact you to help guide you the options available to you and your family.
Markland Hill Wealth is a trading style of UK Investment Solutions Ltd (no 09305214). UK Investment Solutions Ltd is authorised and regulated by the Financial Conduct Authority (reference 830162). Any marketing material, including our website, is for information purposes only and cannot be relied upon as constituting financial advice.