Markland Hill Wealth are Winners again!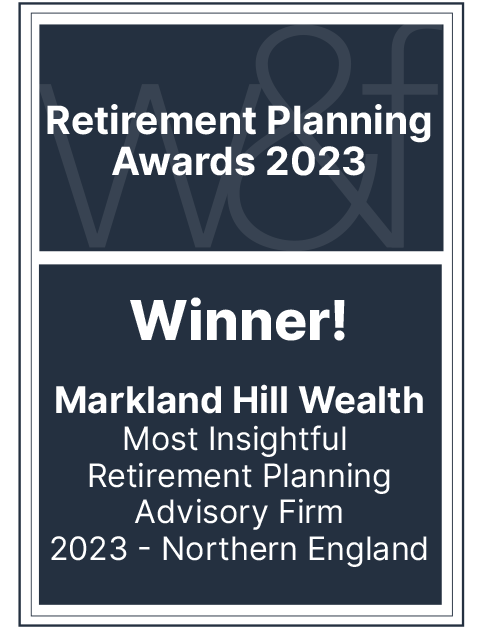 MHW have been successful in Wealth & Financial International's Retirement Planning Awards
We're delighted to announce that we have been recognised as the Most Insightful Retirement Planning Advisory Firm 2023 – Northern England.
The Retirement Planning Awards strive to honour and commemorate those whose work allows this crucially important industry to flourish.
From the financial advisors who bring consumers reassurance and empowerment, to the pension plan providers and fund managers who facilitate retirement income generation; Wealth & Finance International is committed to celebrating all influential businesses in the industry.
In light of recent developments in the pensions industry, the Retirement Planning Awards 2023 arrives at a fitting time. The Retirement Planning market is showing signs of firm growth and fortitude and the Awards serves to showcase the professionals and firms which make this possible.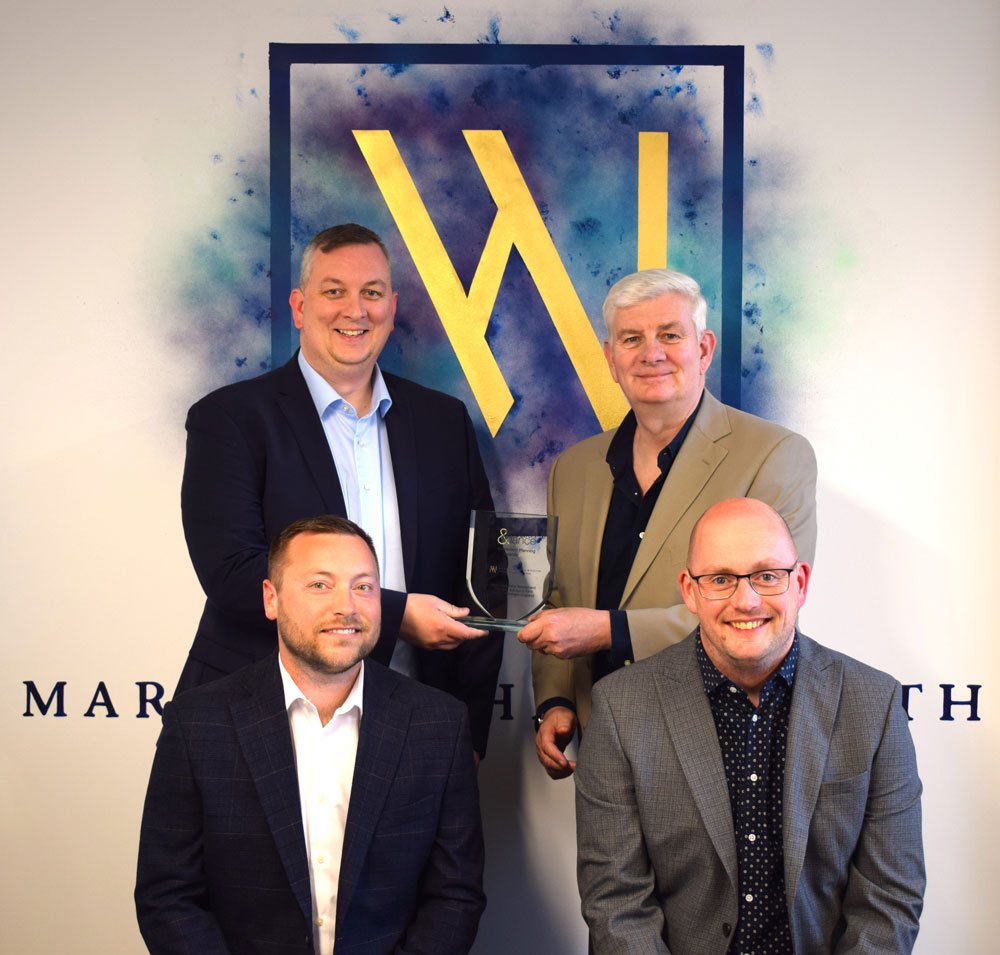 Markland Hill Wealth Director Barrie Dawson said "It has been a long journey from initially being nominated, undergoing the research and judging stages and finally being recognised for an award, but it's been well worth the wait.
What makes it extra special is that we were nominated rather than entering and it's a great testimony to all our team who strive to find unique and innovative solutions for our clients.
It's fantastic to build on our success last year at Edge Hill University's SME Growth & Innovation Awards with this prestigious award in such auspicious company and we couldn't be more thrilled."
Speaking on the success of the deserving winners, Wealth & Financials' Awards Co-ordinator Kaven Cooper said: "I am delighted to be part of the recognition of our winners, as they continue to develop their solutions and services that greatly benefit the population. Wishing them all the best for their future endeavours, and a sincere congratulations on their achievements."
To learn more about the award winners and to gain insight into the working practices of the "best of the best", please visit wealthandfinance-news.com where you can access the winners supplement.